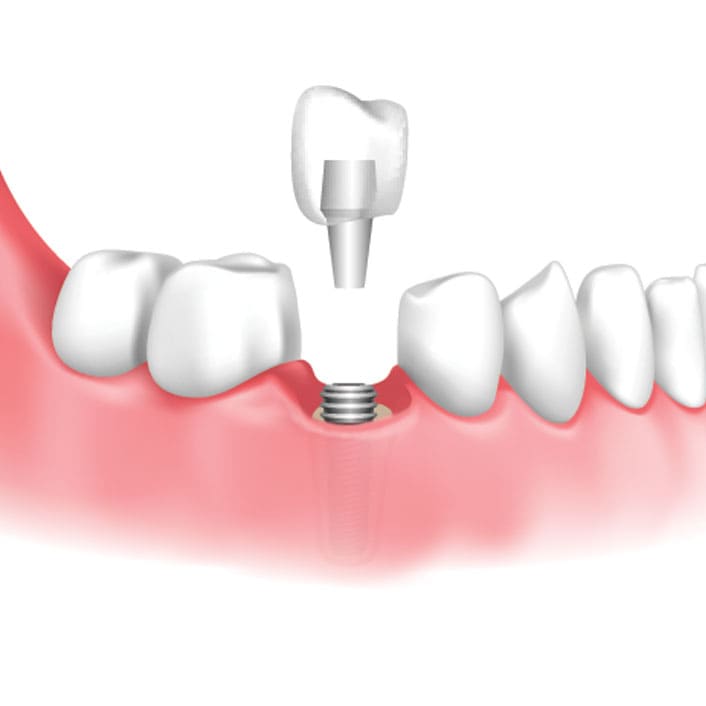 Dental Implants
Dental implants are the most cutting-edge therapy available for the replacement of missing teeth. Dr. Patel is a dedicated doctor who pays extraordinary attention to detail and has completed advanced training in prosthetic implants in order to ensure that you receive only the best results possible. Dr. Patel also implements today's best implant technologies in our office, solidifying our place as dental implant experts. After the implant is placed, Dr. Patel will restore the tooth by placing an implant crown.
Implants provide a strong foundation to replace missing teeth. Because they are designed to fuse with bone, they are a permanent solution. There are many possible advantages to dental implant therapy.
Dental implants...
Look, act and feel like your own teeth
Improve functionality—both eating and speaking
Minimize oral bone loss
Reduce compromise to adjacent healthy teeth
Eliminate the discomfort of removable dentures
Improve oral health and hygiene
Eliminate the discomfort of removable dentures
Give you back your smile and help you feel better about yourself
Dental implants are an affordable, long-term solution. Let us restore the function and beauty of your smile. Set up a consultation today!